Vanuatu has become the first Pacific Island Nation out of 40 new countries elected by the United Nations Assembly of the International Maritime Organisation as a Member of its Council for the 2022-2023 biennium.
The Council is the executive organisation of the IMO and is responsible, under the Assembly, for supervising the work of the Organisation. Between sessions of the Assembly the Council performs the functions of the Assembly, except that of making recommendations to Governments on maritime safety and pollution prevention.
Vanuatu was elected as a Category (c) member of the council, the category for states which have special interests in maritime transport or navigation and whose election to the Council will ensure the representation of all major geographic areas of the world.
The newly elected Council will meet, following the conclusion of the 32nd Assembly, for its 126th session on 15 December and will elect its Chair and Vice-Chair for the next biennium.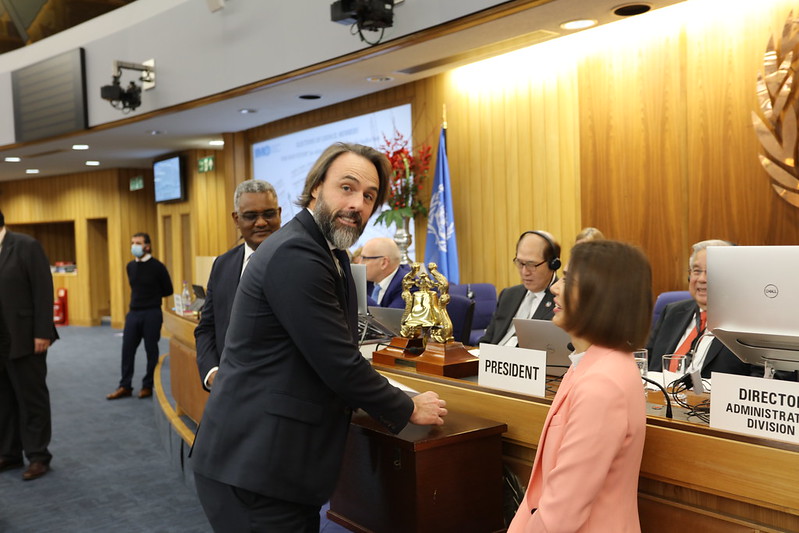 Speaking to the Daily Post in September, Vanuatu Ambassador and Permanent Representative to the United Nations International Maritime Organisation, Laurent Parenté, said "The IMO is important for Vanuatu and the Region because it regulates international shipping which the region and therefore Vanuatu rely on up to 95% for its survival."
"International Shipping is known as being the Lifeline of the Pacific Islands States," added Ambassador Parenté.
Feature image credit: United Nations