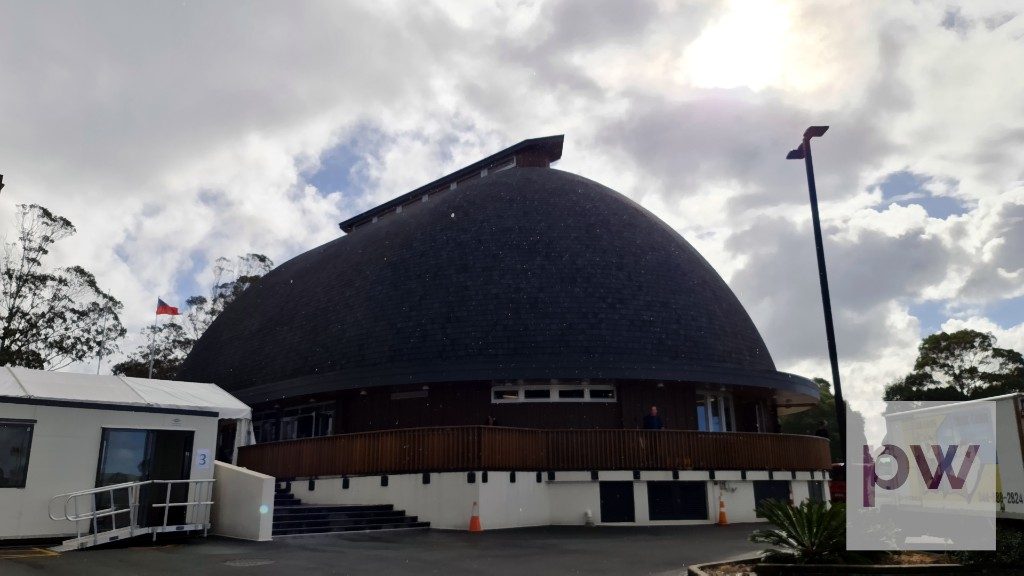 Tributes have been paid to the victims and survivors of abuse in State and faith-based care who came forward to share their stories and give evidence at the the historic Tulou—Our Pacific Voices: Tatala e Pulonga, Abuse in Care Royal Commission of Inquiry Pacific investigation. The two week hearing was held at Fale o Samoa in Māngere, Auckland and concluded today after survivors and expert witnesses presented their testimony.
Over the two week period commissioners and members of the Pasifika community heard  many victims/survivors share their experiences of abuse at very young ages—enduring physical, sexual, and psychological abuse while either in state care, schools, residential care facilities, or in the care of faith based organisations. Others spoke of the abuse they experienced while in adoption placement where racism, discrimination, bullying, and violence were all things they endured. It was also identified that loss of cultural identity for victims was one of the high prices they paid and loss of connection with family and community.
The commissioners also heard a statement on behalf of a witnesses who worked as a watchman at Ōwairaka Boys' Home in Auckland in 1970. He shared his experience and talked about the violence he had witnessed during his four weeks of employment. Because of the gravity of the violence, he couldn't stand it and left the home.
The treatment of Pasifika people during the 1974 Dawn Raids was also highlighted amidst mistrust of Police and the growing tension towards Pacific Islanders. Witnesses from the Tongan and Niuean communities recall their experiences of Police bursting into homes of brown people in the early hours of the morning to arrest anyone who did not have ID or a passport.
One of the founding members of the Polynesian Panthers, Tigilau Ness, said the events during the time of the Dawn Raids has been repressed in many Pasifika people.
To this day it is not spoken about by those who experienced it… A deep mistrust of the Police and immigration was formed, and it has never gone away. Stories shared and passed on to younger generation means they too are wary.
Polynesian Panther, Tigilau Ness
Hake Halo, a survivor and victim of abuse in state care at the age of 13, who gave evidence in 2020 as part of the Royal Commission of Inquiry during his time at the Lake Alice Child and Adolescent Unit, encouraged young people who attended the final day of the hearings to stay in school and get a good education. He says it was important that he speak up so that others may learn from his past to ensure it does not happen to anyone else.
In her closing statement, appearing for the Crown, Rachael Schmidt-McCleave commended the victims who she said showed incredible bravery and strength coming forward to share their stories and experiences. She says the Crown is being held to account by survivor's lived experiences. "The importance of the survivor's voices is recognised by the Crown and their contribution to the work of this Royal Commission cannot be overstated. 
We have heard a history of racism and abuse from some of the most vulnerable members of our communities and has had a devastating impact on survivors and their families. The crown has been listening carefully so that survivors' stories can drive changes to improve government systems to prevent further abuse and to provide redress for those abused. The voices of the survivors will make a difference. 
Royal Commission of Inquiry Crown Legal Counsel Rachael Schmidt-McCleave
Legal Counsel Assist for the Pacific investigation team Tania Sharkey is encouraged that more victims/survivors have recently come forward to the Royal Commission during the two week hearing and are willing to share their stories. She says Tulou—Our Pacific Voices: Tatala e Pulonga has been an historic moment in Pacific peoples' history in Aotearoa. "This hearing has enabled Pacific survivors and witnesses to share their experiences and for experts to give insight into the issues that are relevant to Pacific peoples."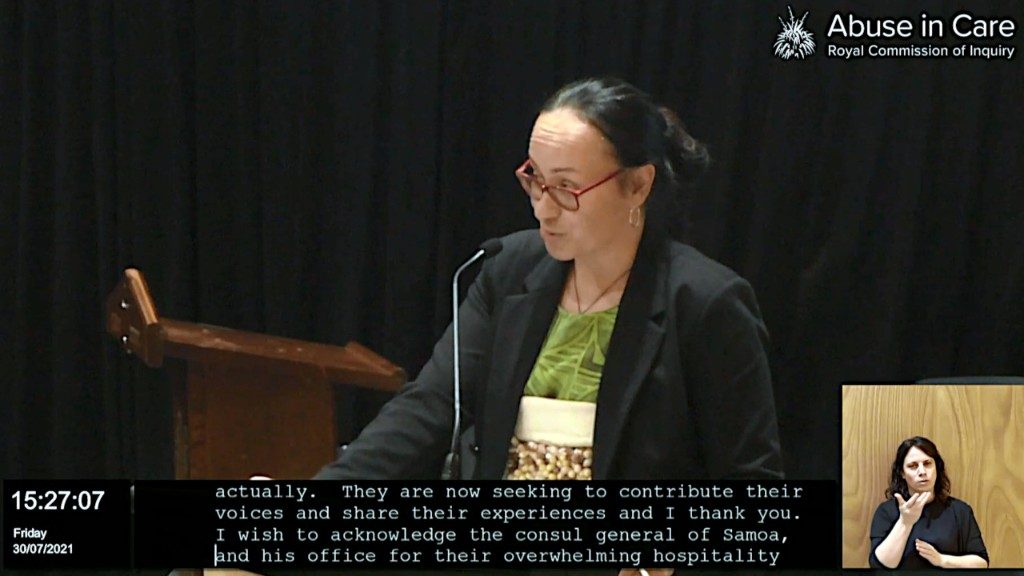 She adds it also provides an opportunity for the institutions who were responsible for the abuse and for those who are responsible for the care and/or future well being of our children and young people the chance to listen, acknowledge, and learn in order to make things better. Ms. Sharkey says many people have approached her to ask "where to from here?"
The work of the Pacific investigations continues. Our work will carry on outside the public domain as we gather the learnings from the public hearing—gather our survivor voices who are coming forward.
Lead Counsel Assist Pacific Investigation team, Tania Sharkey
Featured image credit: Abuse in Care Royal Commission of Inquiry