Samoa owned broadcasting and production company based in NZ and Samoa, Bluwave, has won the competition to create the Independent State of Samoa's new logo and theme to mark the country's milestone of reaching 60 years of independence on June 1.
Based in Manukau in Auckland, Bluwave provides online digital solutions specialising in Pacific content.
Samoa's Prime Minister and Chair of the Independence committee, Fiame Naomi Mataafa, launched the logo and announced the theme at a special ceremony this evening at Government Building FMFMII, Eleele Fou, Apia.
The public was invited to express reflections of what their journey through 60 years meant for them and what they would aspire to for their country in the future. 59 entries were received by the committee. Bluwave were awarded $5000 tala for their winning creation.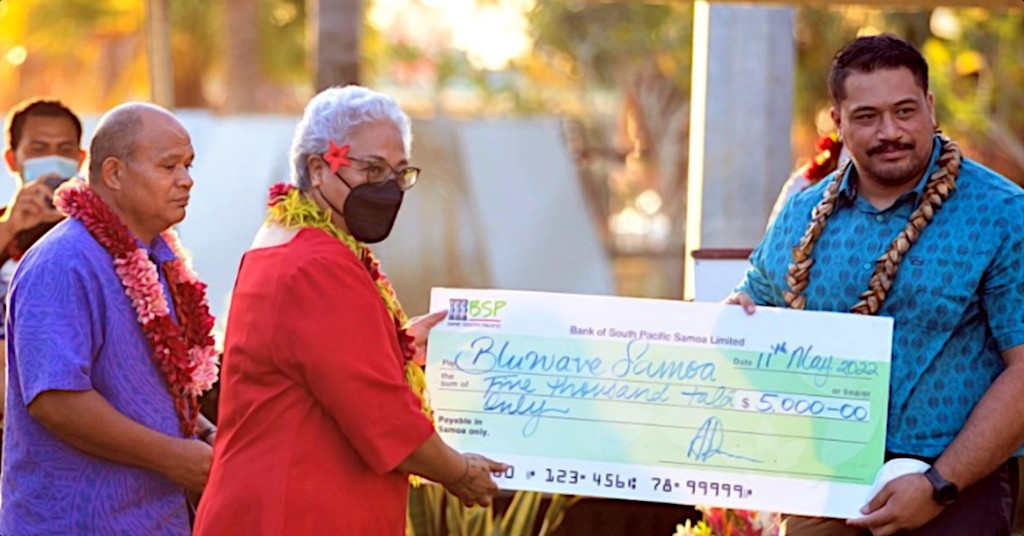 Prime Minister Mataafa says, "reaching this 60 year milestone of our independence anniversary is no small feat. Earlier this year Cabinet, through the advice of the Independence Committee, approved the commissioning of a logo and theme to mark the year long celebrations."
The Prime Minister outlined the meaning of the logo:
"The logo depicts significant historical events that shaped our path to independence, our traditions, and our our Christian values and beliefs as stipulated in our Constitution."
The logo depicts the Mau Movement, a significant historical event of our strive for independence, symbolised by the single white stripe on the number '60'.
The colours used are official colours of our national flag.
The Southern Cross constellation, as shown in our national flag, portrays our faith in Jesus Christ, as a Christian nation.
The logo's design illustrates traditional Samoan motifs that reflect our unity as a nation and support for each other.
This year's theme selected for the 60th Independence anniversary is "Folau ma le Faatuatua" (Sail with faith).  The Prime Minister says, "it is the theme that we believe best describes our journey over these 60 years, where we are now, and the future."
The launch of the official logo and theme for Samoa's 60th independence anniversary 2022 is the first event for the year-long celebrations programme.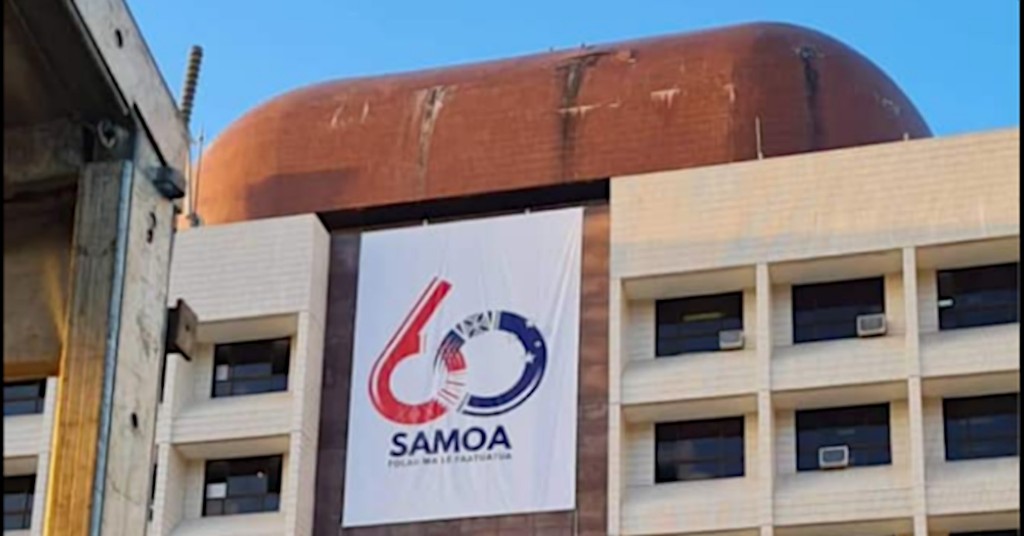 Feature Image Credit: Bluwave/Facebook